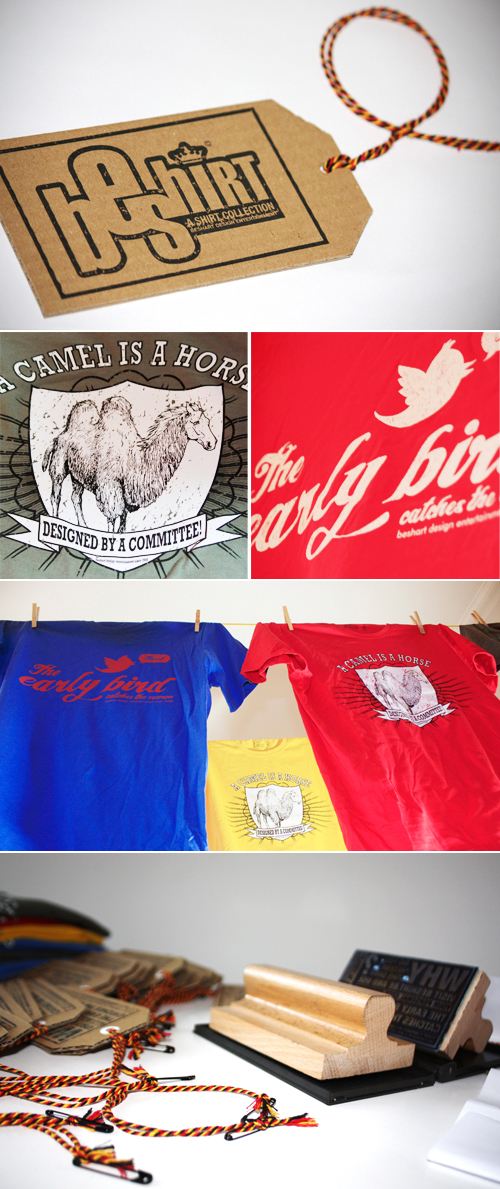 THE MOVIE:
HOW MANY SHIRTS CAN I HANDLE?
"
beshirt
" is a line of tee's we've designed. These shirts are not for sale, they are our gift to people who've inspired us this year.
Want one?
If you like our shirts and you think we should have gotten you one, we're sorry we didn't. But no worries, you can win one right here.
How to get one?
sent an original quote about graphic design, new media, advertising, ... to
iwantone@beshirt.be
. The 5 we like best get a
beshirt
and might be used for our next line of shirts.
visit:
beshirt.be