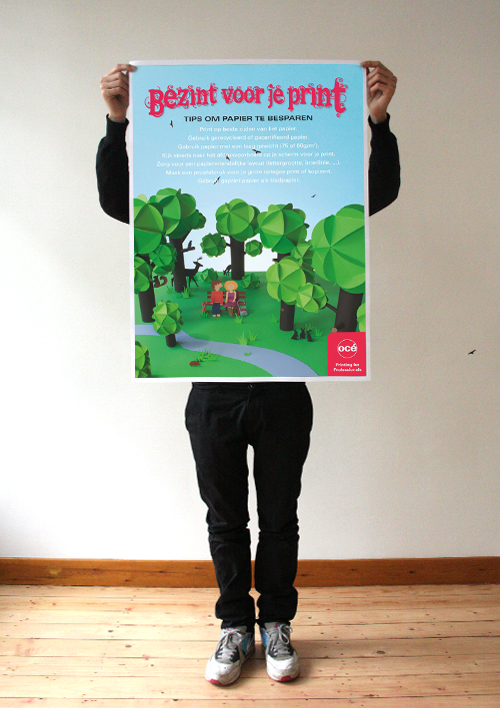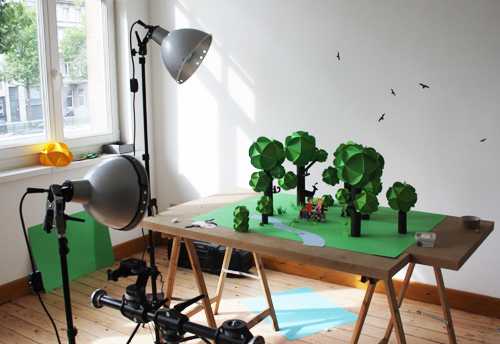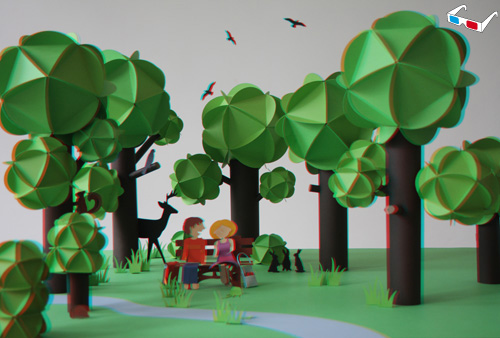 7 TIPS OM PAPIER TE BESPAREN
1. Print op beide zijden van het papier.
2. Gebruik gerecycleerd of gecertifïeerd papier.
3. Gebruik papier met een laag gewicht (75 of 80g).
4. Kijk steeds naar het afdrukvoorbeeld op je scherm voor je print.
5. Zorg voor een papiervriendelijke layout (lettergrootte, interlinie, ...).
6. Maak een proefafdruk voor je grote oplages print of kopieert.
7. Gebruik geprint papier als kladpapier.
Je kan de poster
hier
downloaden op A3-formaat.
Wie nog geen 3D-brilletje heeft, kan er
hier
eentje aanvragen. Wij geven er regelmatig al eens eentje weg.
Benieuwd hoe de bomen gemaakt zijn?
Tip
.